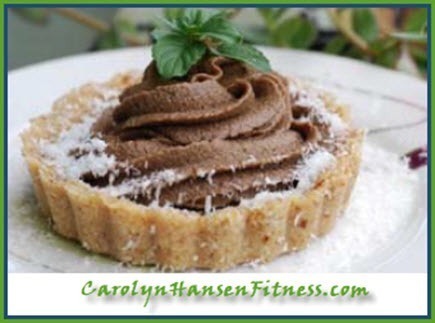 Most anyone who is seeking a greater degree of health is well aware that "super-foods" are concentrated, nutrient dense foods that contribute a great deal to the health of our bodies and should be included to some degree in all meals, desserts and treats when possible.
Although there are many choices to explore, the avocado is a favorite worldwide. In the last twenty or so years, this creamy fruit has risen four-fold in popularity and continues to rise because of its versatility and many healthy benefits. Just few years ago, The Washington Post actually crowned the avocado as "America's new favorite fruit." With a satisfying, buttery texture, they are one of a handful of fruits that do not fall into the "sweet" category. You'll find both green and black varieties that range in size from small (only a few ounces) to large (as big as 5 lbs!). The Haas avocado, small and bumpy with a nice nutty flavor remains the most popular.
Avocados are a great source of healthy/good fats (as opposed to unhealthy ones). Polyunsaturated fats and monounsaturated fats are the good fats and avocados are a nice mixture of both. And, if you think an apple a day is good for you, try substituting with an avocado a day. Consumption of these greenish/black, creamy teardrop shaped fruits has proven to lower cholesterol levels significantly when eaten daily.
It can be difficult for both men and women to consume the amount of fiber the body requires daily, however, avocados help fill that void by contributing approximately 10 grams of fiber per fruit or about 1 gram for each tablespoon or 21 grams per cup.
This combination of healthy fats and fiber contribute to our satiety adding yet another bonus by helping us to feel full which in turn keeps us from getting hungry too soon and the resultant over-eating that follows.
But the nutritional benefits don't stop there. Avocados also offer these nutrients:
Folate
Potassium (yes, even more than a banana)
Vitamins C, E and K (vitamin E can be hard to absorb from supplements so avocados can help to fill that void)
Niacin or Vitamin B3
Pantothenic Acid – Vitamin B5
Pyridoxine – Vitamin B6
Magnesium
Nutrients such as fat-soluble ones are of little use if the body struggles to absorb them and avocados can help the body along and fill that void as well.
Although avocados are often enjoyed in their original state, they can be used with great success in a variety of healthy recipes – both savory and sweet.
Enjoy this raw dessert recipe that not only uses avocados, but is also sugar, white flour and gluten free.
For more healthy recipes to enjoy:
Chocolate Avocado Pie
Love pie but hate the unhealthy ingredients? Try this delicious healthy raw, gluten, sugar and white flour free pie recipe. Your whole family will rave and ask for seconds!
Recipe type:
Dessert, Treat
Ingredients
***BASE:
1½ cups pecans or walnuts
½ cup sunflower seeds
1 cup dates soaked at least 30 minutes and drained
1 banana
***FILLING:
2 ripe avocados
1 cup dates soaked for at least 30 minutes and drained
2 tablespoons coconut oil warmed slightly and melted
½ cup cocoa or carob powder
1 tablespoon vanilla essence
½ cup coconut or chocolate chips to decorate
Instructions
***BASE:
Place the nuts, seeds and dates in a food processor and blend until well combined.
Press mixture into the bottom of a pie pan with a removable base.
Place a thin layer of sliced banana on top of the base.
***FILLING:
Place all ingredients in a food processor and blend until smooth.
Either spoon the filling on top of the base and smooth out or put it into a piping bag and pipe it onto base in a decorative fashion.
Sprinkle coconut or chocolate chips on top.
Refrigerate for several hours.
Remove from tin, slice and serve.
For variety, try adding berried, lemon or a little passion fruit juice to the avocado mixture.
You can also leave out the crust for this pie and make only the filling, serving it as a delicious chocolate mousse pudding.