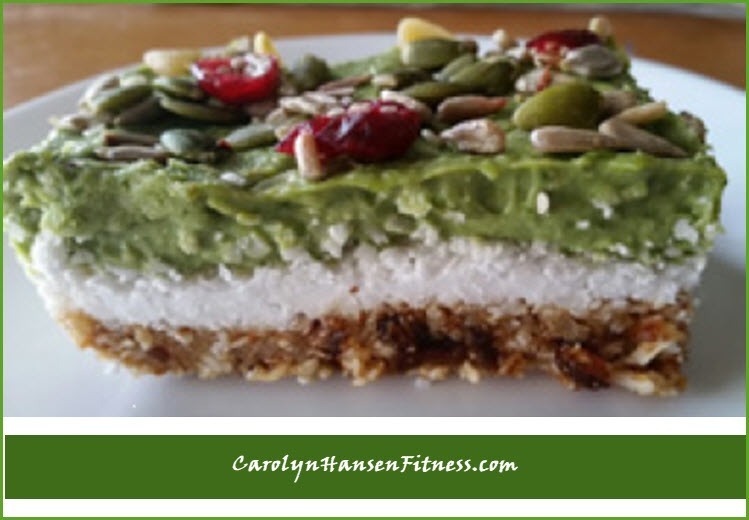 Vegetables are nutrient powerhouses bursting with color and flavor. They provide our bodies with important vitamins, minerals, healthy fats and fiber, all essential nutrients to creating healthy, balanced diets, so it makes sense to include them in our diets in any way possible.
We know we need them, we know our bodies rely on their nutrients for stellar health, but today's demanding schedules and busy lifestyles continually challenge us to get the recommended 3-6 servings of veggies required daily.
The popularity of salads is likely due to the fact that they are one of the few ways to get veggies on the go. Yet, the thought of "another salad" at some point becomes difficult even for a "die-hard" salad eater to swallow, literally.
What's the answer?
So, how do we up our daily veggie quota without adding more salad or munching on another carrot or celery stick?
Lucky for us, veggies are extremely versatile and highly adaptable. They are not limited to savory main dishes, salads or side dishes, nor are they limited to raw munchies or even smoothies, they add vibrant color, moisture, texture and nutrients to all types of recipes including sweet recipes, making them at home in breakfast dishes, snack, treats and desserts.
All the recipes included in my  "50 Veggie-Based Desserts" book are made using primarily raw ingredients for a very specific reason.
They increase the amount of raw foods in our diet so that our bodies benefit from the following:

• Increased energy, vitality, and an overall sense of well-being
• A cleanse of accumulated toxins and waste
• Higher concentrations of vitamins, minerals, and nutrients
• Prevention of disease through proper cellular regeneration
• Balanced pH and alkalized body
• Decreased fat production and unhealthy weight gain
We can actually get healthier while eating dessert! How's that for a novel idea and guilt free dessert?
Peppermint Green Power Slice Pie –
Enjoy this power slice pie. It's just one example of the healthy, nutrient dense recipes built around "hidden veggies" contained in my book:
Peppermint Green Power Slice
For pie lovers and dessert connoisseurs. A "No guilt" nutrient dense pie that will have your family asking for seconds!
Ingredients
Base
1 cup almonds
1 cup dates, soaked at least 30 minutes and drained
1 cup desiccated coconut
1 cocoa or cacao powder
1 teaspoons vanilla essence
Middle layer - Creamed coconut
1 cup desiccated coconut
2-3 tablespoons of coconut oil
Water as needed
Top Layer
1 cup cashews
1 ripe avocado
¼ cup coconut oil, warmed until liquid
1 cup green leaves (spinach, Swiss chard) or 1 tablespoon green's powder
1 teaspoon peppermint essence
2 tablespoons honey
Instructions
Place almonds into a food processor and process until broken down and crumby.
Add all other ingredients and process until well combined but still chunky.
Spoon mixture out and press into 8 x 8" pan or dish.
Place desiccated coconut and oil into food processor and process until it starts tobecome sticky adding water a tablespoon at a time to allow mixture to blend until it becomes a thick paste.
Spoon out and spread onto base mixture.
Place cashews into food processor and process until broken down and crumbly.
Add all other ingredients and process until mixture is smooth and creamy.
Spoon out and spread onto coconut cream layer and decorate to your liking.
Cut into slices.
ENJOY!!