For ice cream lovers who may have already given up on their dairy treats...
Kicked Ice Cream Out Of Your Life Because You Are Determined To Eat Healthy? Get Ready To Reunite Guilt-Free!
From The Desk Of Carolyn Hansen
Re: If You've Already Banned Ice Cream From Your Kitchen - Perhaps It's Time To Rethink...
I'm not teasing you. If you know me at all, you know I am serious about achieving and maintaining good health through proper nutrition and exercise.
Hi,
I'm Carolyn Hansen, health and fitness expert, author, and owner of an Anytime Fitness Gym in my hometown. I love to eat, but I only put healthy and delicious foods in my mouth. So, believe me when I say...
You Really CAN Eat Healthy Ice Cream, Here's How
But first, you need to understand why there is a need for healthy ice cream to begin with.

What's unhealthy about ice cream? Milk, eggs, cream, a dash of salt and some sugar]. Well, if those were the ingredients in what "big dairy" calls ice cream, you might only have to worry about some calories and maybe the salt or sugar.
But Wholesome Ingredients Are Not What "Big Dairy" Is Feeding Us
Most off-the-shelf ice cream is filled with nasty chemicals including some found in antifreeze! What could be worse than that? I know...
What About The Hidden Ingredient That Comes From What Many Have Called "THE Most Hated Company In The World"?
Many farmers inject inject their cows with genetically-engineered bovine growth hormone (rBGH) manufactured by Monsanto Corporation. When that milk ends up in your ice cream, your body absorbs this hormone which has been banned for use by the EU, Canada, Australia and many other countries, but NOT IN THE U.S.A. Doctors have declared it dangerous to humans and there is no requirement to list rBGH on the ingredients list, so you'll never know!

All those nasty ingredients in ice cream are why I wrote my newest book:
Healthy Homemade Ice Cream
50 Nutrient-Rich REAL Food Recipes For Superior Health
It is 62 pages of mouth-watering all-natural ice cream recipes that use fruits, nuts and other natural ingredients you can feel good about eating and serving to your loved ones. You don't have to say it's healthy. Just say you love them so much you made homemade ice cream!

Each of my 50 Hansen-tested and approved recipes include a healthy ingredient list, photo of the finished dish, and easy step-by-step directions. You don't need fancy ice cream freezing equipment. All you need is a blender or food processor and the freezer you already have in your kitchen.
Take A Look At The Delicious Recipes You'll Find Inside...
Two Ingredient Banana
Chocolate Chip Ice Cream Bits
Sweet Corn Ice Cream
with Fresh Raspberry Sauce
Strawberry Chocolate
Coconut Nests
Ice Cream with Chocolate and
Pecan Butter Caramel Toppings
Ice Cream Tarts with
Chocolate Sauce and Pecans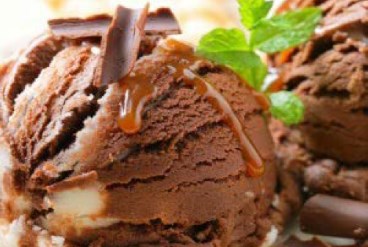 Chocolate Macadamia
with Caramel Sauce
Banana Chai Ice Cream
with Gingerbread Crumble
Berry Nice Chia
Pudding Parfait
Avocado Ice Cream
with Pistachios
Brownie Raspberry
Ice Cream Sandwiches
Beet and Raspberry
Ice Cream
Chocolate Banana Split
Ice Cream
Chocolate Ice Cream
Sandwich Bars
Lime Blueberry Ginger
Ice Cream
Luscious Lemon Cashew
Ice Cream
Matcha Vanilla
Ice Cream Sandwiches
Mixed Berry and
Ginger Ice Cream
Pina Colada Macadamia
Ice Cream
Pineapple Lime Ice Cream
with Hidden Benefits
Sweet Potato Apple Pie
Ice Cream
Mint Chocolate Chip Ice Cream
Berry Protein
Berry Ice Cream Sandwiches
Carrot Cake Ice Cream
Chocolate Yogurt Ice Cream
Chunky Monkey Ice Cream
Creamy Avocado Ice Cream
Date and Cashew Ice Cream
Date Walnut Ice Cream
Fig Ginger Ice Cream
Kiwi Ice Cream
Mango Berry Ice Cream Cups
Mango Lime Dream
Nutella Banana Ice Cream
Chocolate Nutella Spread
Nutty Nectarine Ice Cream
Orange Chocolate Ice Cream
Peach Ice Cream
Peanut Butter Ice Cream
Pineapple Whip
Pistachio Coconut Ice Cream
Raspberry Chia Ice Cream
Raspberry Protein Delight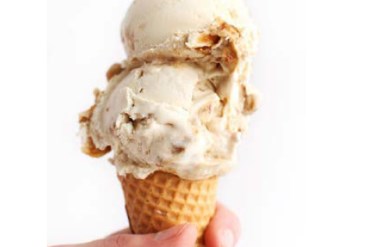 Salted Caramel Ice Cream
Spinach Ice Cream
Strawberry Fields Forever
Tropical Coconut Ice Cream
Vanilla Drop Ice Cream Bites
Vanilla Ice Cream Sandwiches
Watermelon Coconut Ice Cream
Watermelon Frosty
Are Your Eyes Watering Already?
If you love ice cream like I do, this is the best $14.95 dessert investment you will ever make. Available for instant download, this healthy ice cream e-book is destined to become one of your favorite recipe books of all time.
Get your copy of
Healthy Homemade Ice Cream. 50 Nutrient-Rich REAL Food Recipes For Superior Health
right now for just $14.95, RISK-FREE!
That's right. If
Healthy Homemade Ice Cream. 50 Nutrient-Rich REAL Food Recipes For Superior Health
isn't everything I say it is. If it isn't everything you hope it is, just let me know anytime within 90 full days, and I'll refund your full $14.95 hassle-free.
So go ahead; start putting anti-freeze chemicals in your car, where they belong while you and your loved ones eat 100% healthy and delicious homemade ice cream!
To Your Health,

Author, Health And Business Expert, Fitness Centre Owner, & National Champion Bodybuilder
P.S. Remember: Most store-bought and ice cream parlor ice cream is laden with chemicals including some used to make anti-freeze as well as possibly containing bovine growth hormones that have been banned in many countries. You can make homemade ice cream right in your kitchen with no fancy equipment needed. Just get your copy of
Healthy Homemade Ice Cream. 50 Nutrient-Rich REAL Food Recipes For Superior Health
right now for $14.95 and you'll be covered by our 90 day money-back guarantee!
I'm Going To Remove All The Risk From Your Investment Because I Want You To Get Started With These New Recipes Today!
YES

- Carolyn, I'm READY to change my approach to ice cream today!
I understand I'll be instantly downloading the Healthy Homemade Ice Cream ebook for only $37.00, $14.95 today, and today only.


On top of that, I understand my investment is backed by your risk free, no questions asked, 100% money back guarantee.
You will get INSTANT ACCESS right now
-- Even if it's 3.00 A.M.!


*NOTE: This is a digital download in Adobe PDF Format and you will be taken directly to the download page upon successful completion of checkout. Should you experience any problems being returned to the proper page, please simply email:
(carolynh@xtra.co.nz)

(Click the Order Button Above to Download.)



I hope that by now you recognise that this ice cream recipe guide will be a valuable resource that never goes out of date and which will prove its worth over and over again.
To Your Ice Cream Making Delight,
Carolyn Hansen
P.S.
Remember that this is
YOUR HEALTH
we are talking about. Is it worth it to forgo the potentially life-changing recipes discussed on this page by not investing in this information?
P.P.S.
You are protected by my
100% money back guarantee
.
DISCLAIMER

The website's content and the product for sale is based upon the author's opinion and is provided solely on an "AS IS" and "AS AVAILABLE" basis. You should do your own research and confirm the information with other sources when searching for information regarding health issues and always review the information carefully with your professional health care provider before using any of the protocols presented on this website and/or in the product sold here. The author is not engaged in rendering medical or similar professional services or advice via this website or in the product, and the information provided is not intended to replace medical advice offered by a physician or other licensed healthcare provider.