Blueberry Slice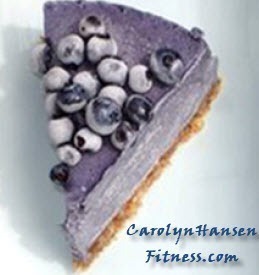 BASE
1 cup raw pecans (or almonds)
½ cup dried apricots.
Place in food processor and blend till well combined.
Press mixture into a baking dish.
TOPPING
2 ½ cups blueberries (or any other fresh or frozen berries)
½ cup dates
½ cup plain yogurt
1 tablespoon psyllium (natural thickener)
½ lemon
CASHEW CREAM
1 cup cashews of cashew butter
½ cup water
¼ cup honey or agave nectar (optional)
Place all ingredients except ½ cup or the berries to decorate top of slice into food processor and process until well combined.
Pour onto base and chill in fridge for 1 hour until set.
Cut into slices and serve.
Top with cashew cream for a delicious treat.
CASHEW CREAM
Combine all ingredients in a food processor and blend until smooth.
Add more water if needed.
Transfer sweet cashew cream to a glass jar, cap the jar with a lid, and chill in the refrigerator for at least a couple of hours before using.
Sweet cashew cream will stay fresh in a sealed jar in the refrigerator for up to one week.
NOTE: If you prefer a thick cream, use less water and pause the blender to give the ingredients a good mix/swirl one or more times.