Orange Carrot Bars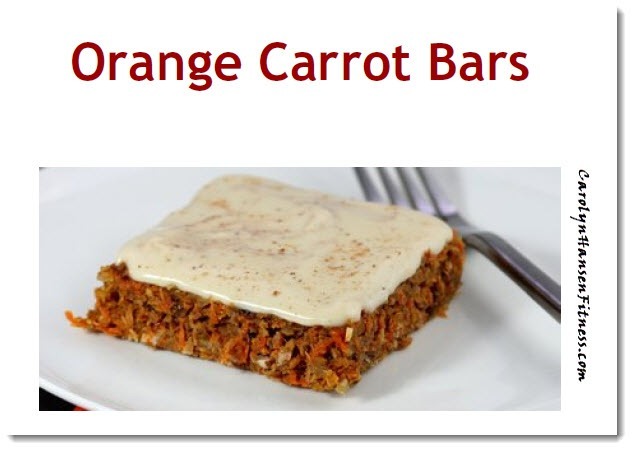 3 cups carrots
2 cups pecans
1 cup dates
½ cup raisins
1 orange
1 teaspoon cinnamon
1 teaspoon nutmeg
½ teaspoon salt
½ cup shredded coconut
1 ½ cups cashews
½ cup water
2 tablespoons agave nectar or honey
3 tablespoons coconut oil
1 tablespoons vanilla
¼ teaspoon salt
Soak dates for at least 30 minutes then drain.
Chop orange roughly and place all ingredients in food processor.
Shape into individual bars or press into one large baking tin to be cut when ready to
serve.
Blend these ingredients together in a food processor until smooth.
Place in fridge to achieve a thicker consistency and spread on top of bars when ready to serve.