Cashew Cream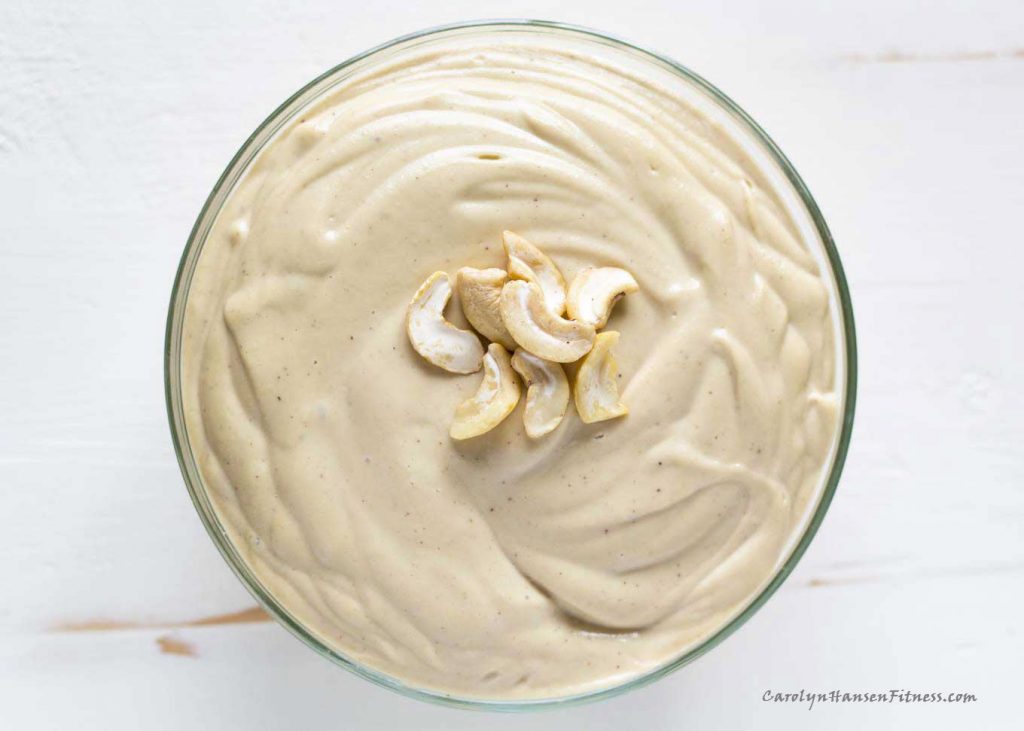 Recipe type:
Dessert and Beverages
1 cup cashews of cashew butter, ½ cup water
¼ cup honey or agave nectar (optional)
Combine all ingredients in a food processor and blend until smooth.
Add more water if needed.
Transfer sweet cashew cream to a glass jar, cap the jar with a lid and chill in the refrigerator for at least a couple of hours before using.
Sweet cashew cream will stay fresh in a sealed jar in the refrigerator for up to one week.