ALMOND CHERRY COOKIES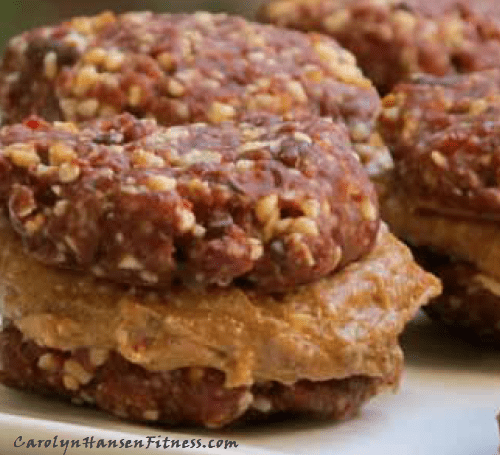 Recipe type:
Snack, Treat, Dessert
1 cup almonds
1 cup dried cherries
¼ cup coconut oil (warmed until liquid)
¼ cup desiccated coconut
¼ cup honey
¼ cup cacao nibs or chocolate chips
Process almonds until they are finely blended. Add honey and cinnamon and process again until mixture is smooth.
To assemble - Spread the filling on 8 of the cookies. Top with another cookie and press down gently.
Place in fridge for an hour or two before serving.
Process almonds until they resemble breadcrumbs.
Add cherries, coconut oil, coconut and honey and pulse until well combined.
Finally, add cacao nubs and pulse until just combined.
Take tablespoons of the mixture and make into 16 balls.
Flatten into cookie shapes and place on a tray.
Place in fridge or freezer to firm up and set while you make the filling.
/2 cup almonds
tablespoons honey
/2 teaspoon cinnamon