Kiwi Lime Bars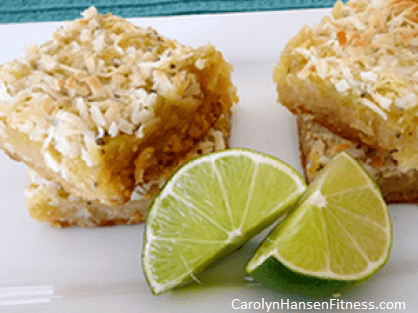 Recipe type:
Snack, Treat and Dessert
1 cup dates
1 cup cashews
½ cup raw almonds
1 lime, 2 Kiwi fruits (peeled)
½ cup shredded coconut to sprinkle on top
Soak dates for at least 30 minutes and drain.
Place them in a food processor along with the nuts and the lime and process until roughly chopped.
Add Kiwis and pulse until combined.
Press mixture into a glass baking dish and sprinkle coconut on top.
Cut into bars and place in a warm oven (40-50 degrees Celsius 100 -110 Farenheit) for an hour or
longer if needed to firm and dry the bars.